When?
---
---
About this event
---
This World AIDS Day, LDNGaymers and London Gaymers are coming together to raise money for the Terrence Higgins Trust, by building the worlds biggest (maybe 🙂 ) virtual red ribbon in Minecraft!
There are an estimated 103,700 people now living with HIV in the UK, and to show solidarity and raise awareness, our ribbon will be built with 103,700 blocks.
It's a mammoth task, and you can join-in by helping build the Ribbon on the day (with either Minecraft Pocket Edition on any android or iPhone, or with the Windows 10 version, which you can get for free, if you had the old premium version.
You can also join in by sharing our twitch livestream of the build, and contributing towards our fundraising on our justgiving page – www.Justgiving.com/WADGaymers
For info on HIV, please visit www.tht.org.uk or to get a free postal HIV test, go to www.test.hiv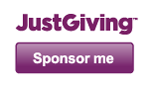 Minecraft Pocket Edition: Available on the Apple or Play store for about a fiver. Minecraft Windows 10 Edition: you can get a free copy if you had Minecraft Premium, but you need to migrate your account to Mojang. Check Mojang.com for more info. You can also buy the Windows 10 edition straight up for about £10. In the game, click Play -> Friends -> then click the little network icon next to the Add Friend button. Server name: Gaymers Server Address: minecraft-pe.londongaymers.co.uk Port: 41589 nb: if you have a gamer tag on Xbox that has a space or underscore in it, you may get an 'invalid name' error. You can change your name under Settings -> Profile
---
---